10 Years of Experience
We began our journey in 2006 with a diverse group of individuals. We are into Project Support, General contracting, Waterproofing, Painting & Epoxy Coating.

Construction Management
Providing innovative solutions to achieve the highest quality on time and on budget and being responsive to client needs.

Offering Best Prices
Our professionals are committed to deliver the maximum within the budget limits.
We understand how to find solutions to your construction, reconstruction,renovation or improvement projects. We have done applications with Benjamin Moore, Sherwin Williams, Jotun, Hempel, Sigma, Berger & National Paints.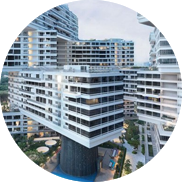 Superior Quality
We carry a commitment to quality; that guarantees your desires are cherished. We are ready to be with you to fulfill your needs.

Competitive Price
All our crew members are well aware about the competitive price and we offer the best in the market.

Timely Delivery
We deliver our services that are effectively delivered with efficiency, integrity and on time committed.