10 Years of Experience
We began our journey in 2006 with a diverse group of individuals. We are into Project Support, General contracting, Waterproofing, Painting & Epoxy Coating.

Construction Management
Providing innovative solutions to achieve the highest quality on time and on budget and being responsive to client needs.

Offering Best Prices
Our professionals are committed to deliver the maximum within the budget limits.
Services
Light Contracting & Maintenance co
EPOXY COATING
Epoxy coatings are generally packaged in two parts that are mixed prior to application. The two parts consist of 1) an epoxy resin which is cross-linked with 2) a co-reactant or hardener. Epoxy coatings are formulated based upon the performance requirements for the end product. When properly catalyzed and applied, epoxies produce a hard, chemical and solvent resistant finish. They are typically used on concrete and steel to give resistance to water, alkali and acids. We have done applications with Benjamin Moore, Sherwin Williams, Jotun, Hempel, Sigma, Berger & National Paints.

Our specializations in epoxy Coating are: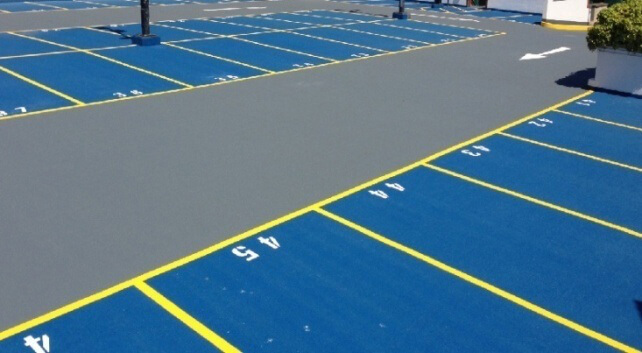 Car parking, Drive Ways & Ramps
Pedestrian Walk Ways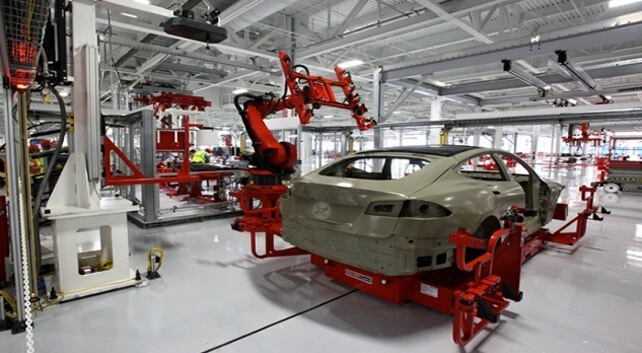 Automobile workshops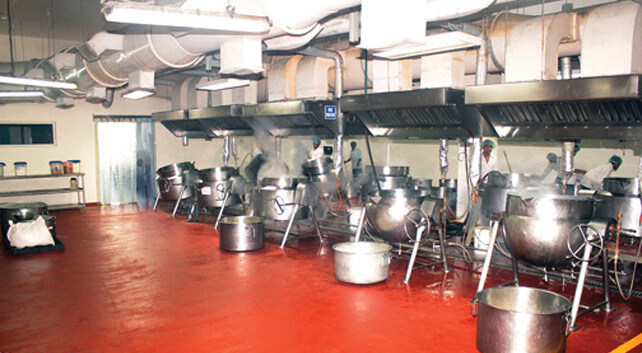 Food process units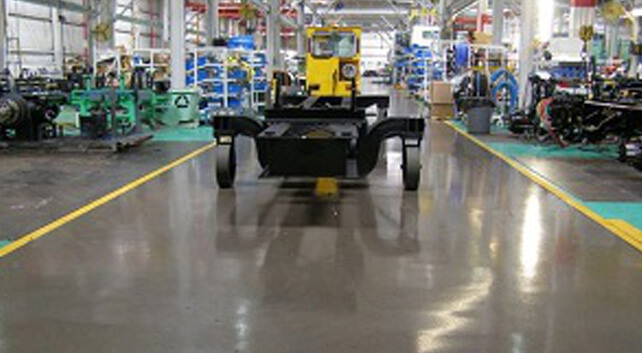 Industrial Floors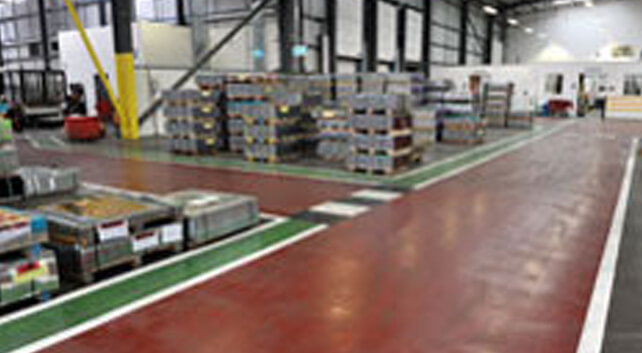 Storage Areas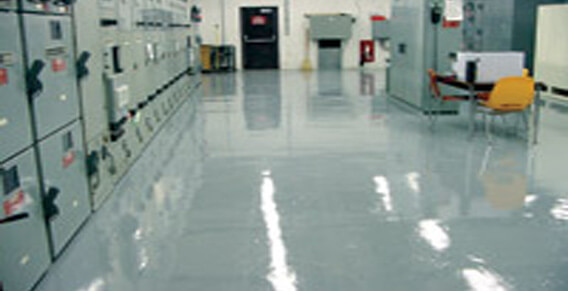 Electrical & Mechanical Rooms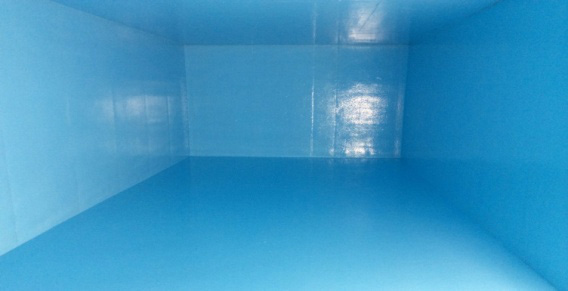 Water Tank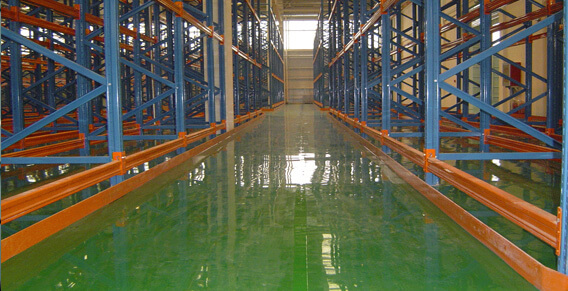 Steel Structures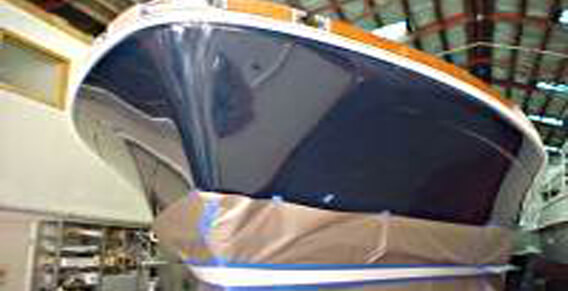 Boats & Vessels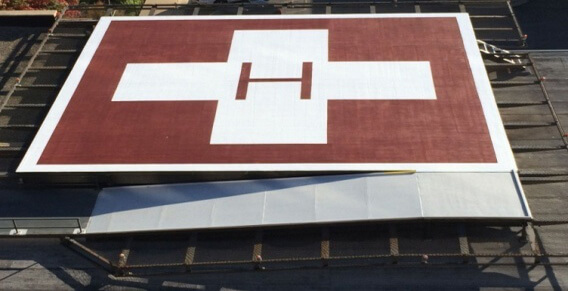 Helipad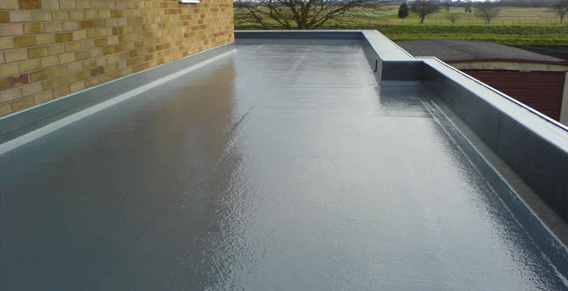 Roof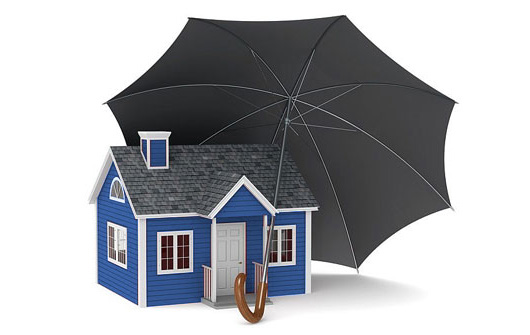 One of the leading causes of waterproof deck system failures is the movement of underlying substrates (plywood) that cause too much stress on the membranes resulting in a failure of the system. Waterproofing of decks and balconies is a complex compliment of many complimentary elements. These include the waterproofing membrane used, adequate slope/drainage, proper flashing details, and proper construction materials. The penetrations through a building envelope need to be built in a way such that water does not enter the building, such as using flashing and special fittings for pipes, vents, wires, etc.

Over the past two decades, the construction industry has had technological advances in waterproofing materials, including integral waterproofing systems as well as more advanced membrane materials. Integral systems within the matrix of a concrete structure, giving the concrete itself a waterproof quality. There are two main types of integral waterproofing systems: the hydrophilic and the hydrophobic systems. A hydrophilic system typically uses a crystallization technology that replaces the water in the concrete with insoluble crystals. Various brands available in the market claim similar properties, but not all can react with a wide range of cement hydration by-products and thus require caution. Hydrophobic systems use fatty acids to block pores within the concrete, preventing water passage.
Our specialized areas in waterproofing are:
WATERPROOFING
Areas of application:
Reservoirs
Sewage and Water Treatment Plants
Underground Vaults
Secondary Containment Structures
Foundations
Tunnels and Subway Systems
Swimming Pools
Parking Structures
Advantages:
Resists extreme hydrostatic pressure
Becomes an integral part of the substrate
Can seal hairline cracks up to 0.4 mm
Allows concrete to breathe
Highly resistant to aggressive chemicals
Non-toxic
Does not require a dry surface
Cannot puncture, tear or come apart at the seams
No costly surface priming or leveling prior to application
Does not require sealing, lapping and finishing of seams at corners, edges or between membranes
Can be applied to the positive or the negative side of the concrete surface
Does not require protection during backfilling or during placement of steel, wire mesh or other materials
Less costly to apply than most other methods
Not subject to deterioration
Permanent
---
CEMENTIITOUS WATERPROOFING
Two component product consisting of Part "A" waterproofing powder and Part "B" a blend of liquid acrylic latex copolymers. Both products part "A:' and Part "B" are mixed at the job site and applied with a brush or trowel. During the membrane application a fiberglass is embedded within the wet cementitious mix.
Areas of application:
As a waterproof coating for sea-water structures.
As a waterproof coating for concrete slabs, roofs, balconies kitchens and bathrooms under tiling floors.
As a coating for sewage treatment plants.
As a waterproof lining for water retaining structures/ swimming pools.
Advantages :
Easy to use: Easily brushable or trowel applied product.
Constant quality: Always fresh locally, manufactured factory quality controlled product.
Durability: This latest technology combination of special raw materials deliver superior durability under our local climatic exposure.
Adhesion: Excellent bond strength of porous and nonporous surfaces.
Flexibility: The Part "B" component is specially blended copolymer of acrylic latex which improves adhesion flexibility and waterproofing characteristics.
Anti-carbonation :A membrane of 1 to 1.5mm thickness provides an excellent shield against the penetration of carbon dioxide and chloride ions.
Waterproofing: Excellent even under pressure.
Vapour Permeability: A fully cured membrane of 1 to 3mm thickness is vapour permeable and allows, the substance to breath.
---
BITUMINOUS WATERPROOFING
Areas of application:
Substructure/Retaining wall
Roof-Terrace
Planter boxes
Toilet & Kitchen Area
---
LIQUID APLLIED POLYURETHANE WATERPROOFING
It is a liquid-applied, solvent-free, hard elastic, cold applied and cold curing, two component polyurethane membrane used for long-lasting waterproofing and protection. Cures by reaction (cross linking) of the two components.
Areas of application:
Waterproofing of Drinking Water Supply Channels.
Waterproofing of Drinking Water Pipes.
Waterproofing of Drinking Water Tanks and Reservoirs.
Odorless waterproofing of Wet Areas (under-tile) in Bathrooms, Swimming Pools, Kitchens, etc. Used for waterproofing of surfaces in direct contact with potable (drinking) water. Used for waterproofing of not well-ventilated, Wet Rooms and Wet Areas (bathrooms, kitchens, etc) applied under the tiles, when a odorless, solvent-free coating is required.
Advantages:
Certified for safe use in potable (drinking) water reservoirs.
When applied forms seamless membrane without joints or leak possibilities.
Resistant to water and frost.
Maintains its mechanical properties over a temperature span of -30o C to +90o C.
Remains elastic even at low (frost) temperature.
Full surface adherence.
The waterproofed surface can be walked on.
Test Data
Test Data
Test Data